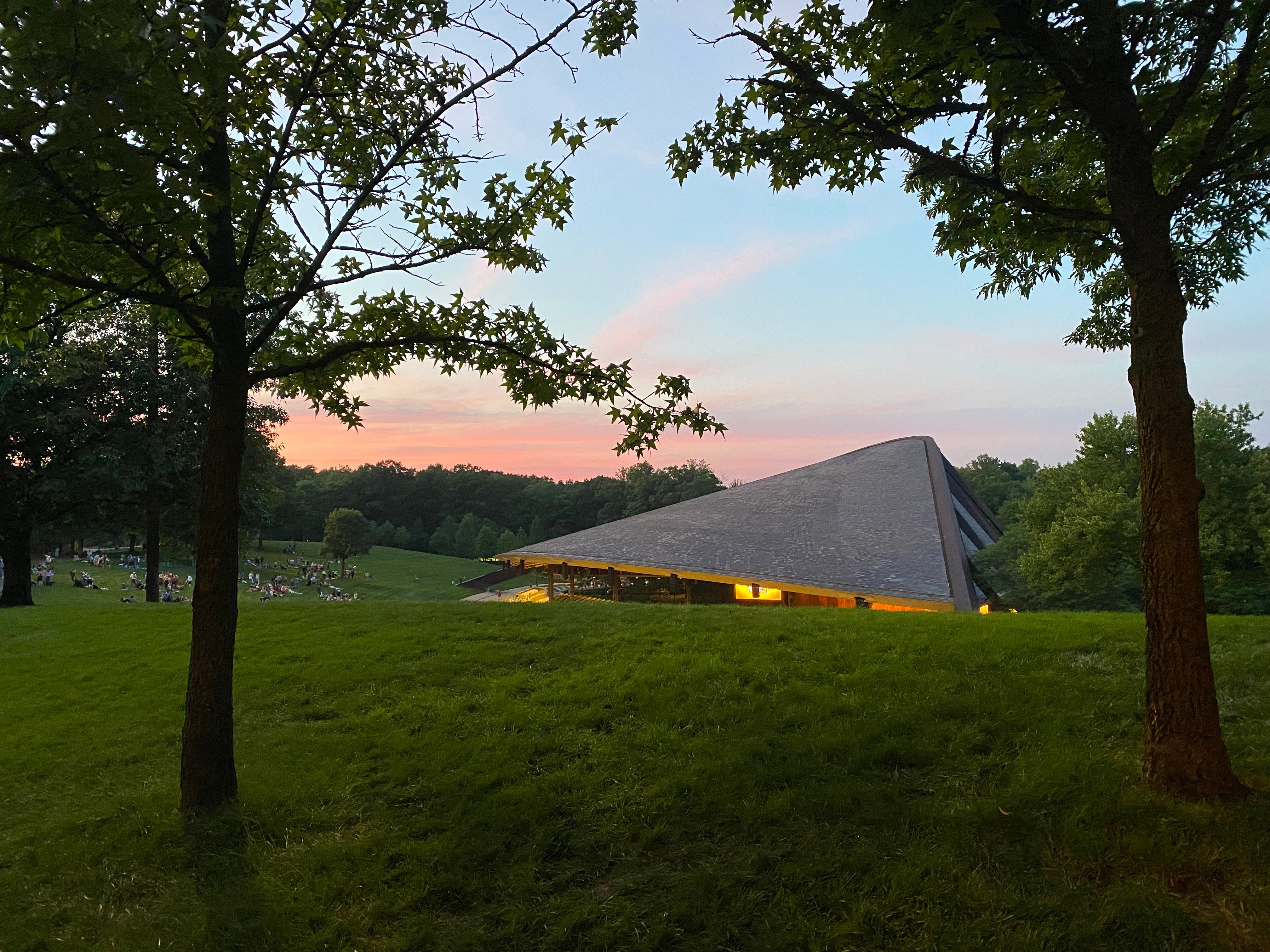 As I talked about in the last post, every summer we leave the Texas heat and hang out in Cleveland, Ohio. One of my favorite places to visit is Blossom Music Center, the summer home of the Cleveland Orchestra. I love Blossom, not only for the music but for the natural beauty of the landscape and the sense of peace I feel when I'm there.
The orchestra performed two pieces: Prokofiev Violin Concerto No. 2 featuring Stefan Jackiw, and Dvorak's 9th Symphony. Each were magnificent. It's one thing to listen to a recording, but being there is entirely different; you can feel the music breathe, the vibrations coursing through wooden structure above.
You don't get that with samples.
(Composer Nerd Alert)
These days we have more composers than you can shake a stick at (as my Dad used to say). Some read music and some don't, which is a relatively new concept for me. The trouble is, we've gotten so used to the idea of buying sample libraries and having an orchestra at our fingertips that many don't take the time to sit down and examine how an orchestra works. If you sit at a keyboard then load a string patch and start playing, you're probably going to get something that sounds all right.
But it will not sound like an orchestra.
I'm not here to come down on other composers like some sort of old-school conservatory gatekeeper--I'm really not. Many of those guys have skills of which I've barely begun to scratch the surface. A lot of incredible music has come from those who weren't steeped in a traditional musical environment (and by that I suppose I mean a traditional EUROPEAN musical environment...but that's a subject for another day).
What I am saying is that if you're going to write orchestral music, you should really get out and listen to an orchestra. Often. You don't need to spend a ton of money; the cheap seats will do fine. But seeing and hearing the interplay between the instruments LIVE will help you program your instruments not only to be more realistic, but more emotive and evocative of the idea you wish to convey.
Plus if you're like me you'll probably have a great time. Trust me.
See you soon,
--Mike & ...Robyn? Robyn?
I think Robyn's asleep after reading my preachy composition post.