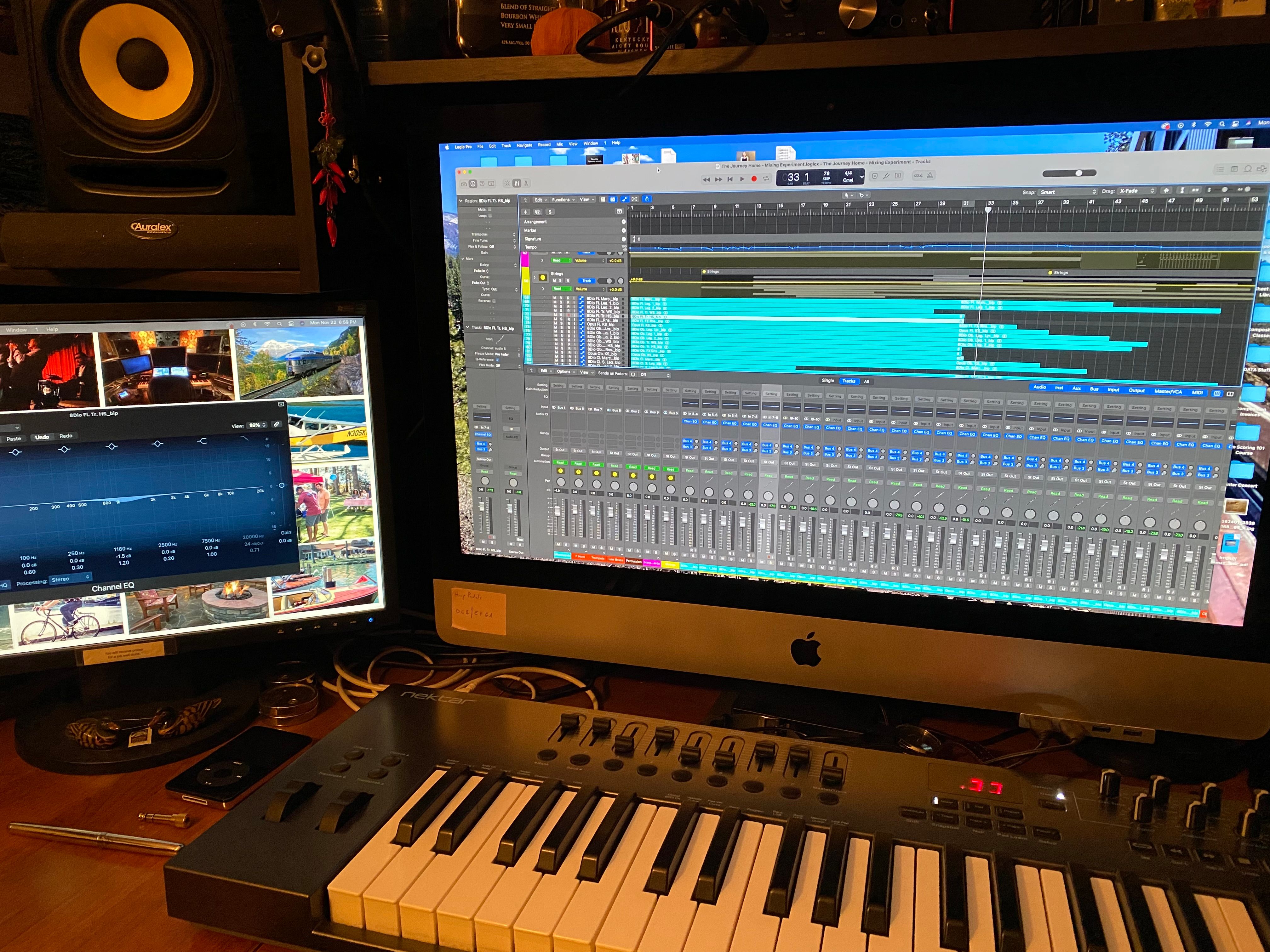 Ahhh, it's good to be back at The Needham House website. Once again, I'm back to measuring my year in semesters and this one's almost done. In a few short days, we'll be halfway through the 2021-2022 school year. 2021 is the second in a series of roller-coaster years, and I'm personally ready for the ride to smooth out a bit.
That said, for my writing and producing it's been a steady climb even through the transition into choir directing full-time. Over the past few weeks I've worked diligently on my orchestral mixing, which has taken a huge jump in quality. I'm feeling better right now about my music than I ever have, and I can't wait to share it with you. Working with DAWs and sample libraries has brought my musical visions to life in a way I never really thought possible, and I'm having more fun than ever!
My choral music is really starting to take off. This semester my 6th grade girls performed "Tiny Snowflakes" and absolutely fell in love with it. They did a fine job, and I'm even more proud of them than I am of the composition. My proudest accomplishment this fall is having "Spring Morning" performed by the Region 22 All-Region Treble Choir. My elementary music teacher, Jan McFarling, is a masterful choir director and I was honored that she would choose my work for her ensemble.
I plan to be back at this page more often, keeping you all updated on our progress in composition, VoiceOver, and as a small business in general. The future looks bright here as we head into 2022! Wishing you a joyous holiday season.
All the Best,
--Mike & Robyn