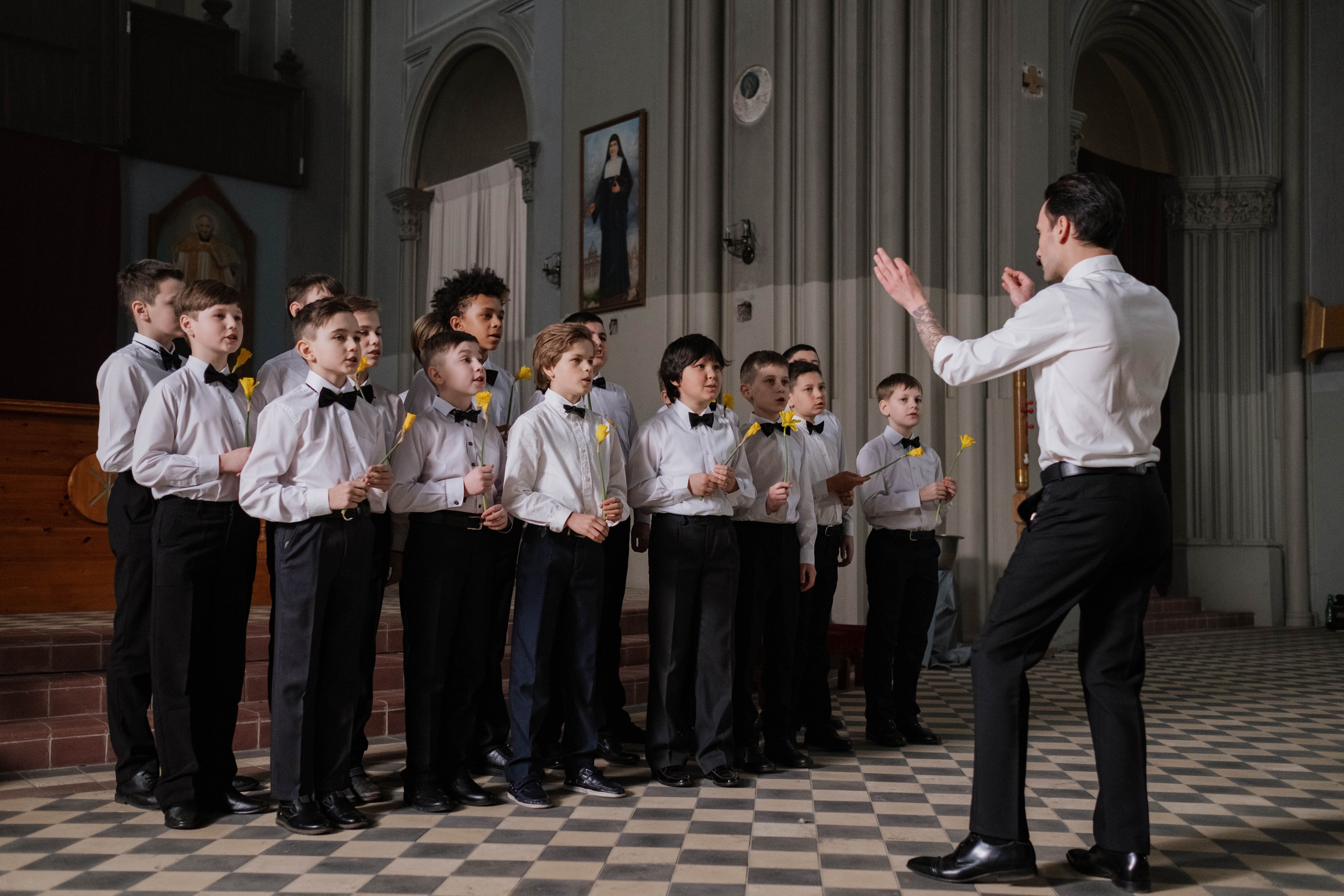 It's March, and for my in my first year as a choir director that means I am the busiest I've ever been in my career. Last week we did district testing, this week is spring break, and next week our choirs have Pre-UIL (a shakedown for our annual contest) and a Thursday night concert; all after having two solid weeks without a rehearsal. The week after that is UIL, followed by another concert 2 weeks later, 6th grade contest after that, 2 choir tours, and finally the spring talent show. For those who are counting, that's 8 major events in the next 6 weeks. It's a lot of pressure, but the good news is that it's pressure I'm mainly placing on myself.
My first year directing has been a whirlwind, but an exciting and fulfilling one. For the first time in many years I'm not working from break to break, only living for the weekend. I'm exactly where I need to be, and I know I'll only get better with time and experience. I believe in what I'm doing, and I'm applying myself to the position with pride. Compositionally, I've done a limited amount this school year. I believe that's to be expected, but that doesn't mean I have to settle there. I'll get to write more as I grow more efficient in my day-to-day.
One major thing that this year has brought is a distinct insight into music needed by my profession, and moreover by my students. I love media composition and I have a great time doing it; but presently I feel a much larger draw to writing choral music. And as much as I love the idea of writing 4-8 part acapella works, what I really need more of is quality unison and two-part music for my treble choirs, and music specific to the changing male voice for my tenor/bass ensembles. The distinct lack of the second category in particular has made me wonder if this is one of the major problems in male recruiting and retention; it's hard to sing music for which your voice is not currently built.
So there it is. My new mission, at least at the moment, is to help kids to successfully find that they have a place within choral music. As a teacher, and as a composer, I feel this is where I'm called to be. Media composing will be there as I wish to return to it. Right now though, the best, most authentic work I can do is to take care of my students both in person and through the written page. If I do it right, that work will far outlive me.
All the Best,
--Mike & Robyn