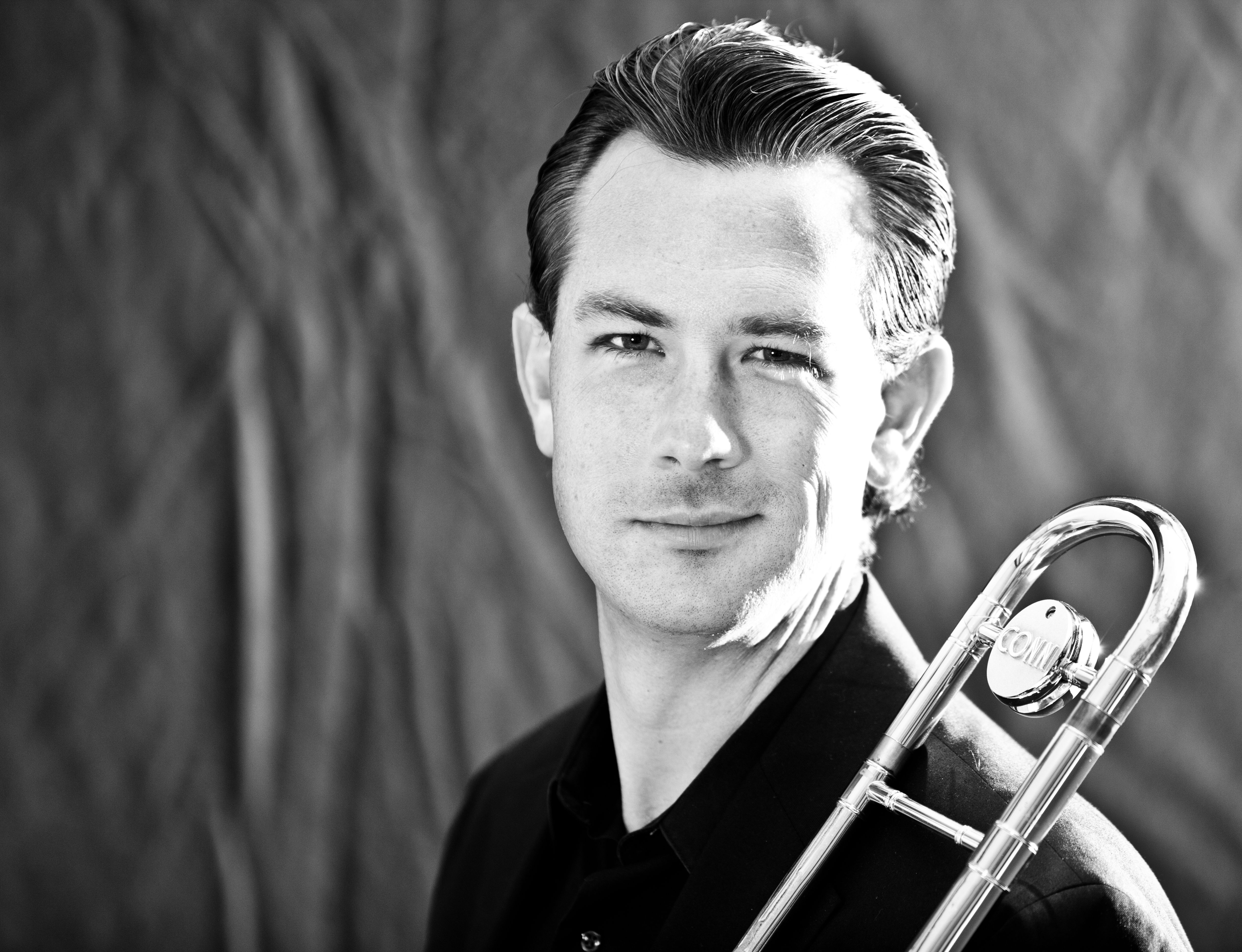 It's Sunday morning and I'm not tired. I wasn't out late. My suit hasn't come off the hanger in weeks. Another quiet Saturday night at home. Part of me is okay with that, and part of me is not. 
I've been playing the trombone since I started in beginning band, back in about 1993 in Clovis, NM. I got hooked on the album Chicago Transit Authority and loved listening to James Pankow. I knew I was going to be a professional trombonist shortly after I first picked up the horn. I practiced daily, sitting on the side of my bed playing music I was reading off a wire stand. I can still smell the inside of that brand new trombone case. I loved it. I would go on to major in music in college, with a dual emphasis in trombone and voice. Eventually I dropped out and played on cruise ships before dropping back in as a music education major with a vocal emphasis. 
But the trombone has always been home base. Always. 
Which is why it feels so strange and a bit sad that it's taking such a back seat to where my career is right now. My career is very much that of a choir director who also loves to compose and just started singing in a high-level acapella ensemble. Just those two things are already pretty time-consuming, but you add the trombone in there and...something's got to give. Unfortunately, playing trombone is currently what I do least. 
What I have to realize, though, is that life is lived in seasons. For a while, if I didn't play trombone on weekends I didn't eat. If I didn't have a church choir gig I didn't know how I was going to pay the electric bill. Being on an instrument repair shop flush crew one summer paid the rent. And as much as I love to play, zero part of me has a desire to go back to trying to piece together a freelance career just to pay the bills. My creative energy at that time doesn't come close to matching what it is when I'm not so stressed all the time. I'm glad to be where I am now. 
That's this season, and I think I have to embrace it. Eventually, something else will come out ahead of directing a middle school choir program. That may be composing for a while, and it may be trombone for a while after that. Singing could possibly make a stronger comeback than what I currently see on the horizon. I just don't know. And that's the beauty of life. I have known people who do the same thing, day in and day out for 30 years. That's not me. I think it would drive me up a wall. But the thought of never playing again is heartbreaking, which is why I have to strive to maintain SOME sort of practice schedule...even when there's hardly anything on the calendar. 
Playing trombone will come back around, at some point. In the meantime, I have more to work on in what's really an upward spiral. Sometimes you have to leave a place you love to go somewhere new. 
All the Best, 
--Mike