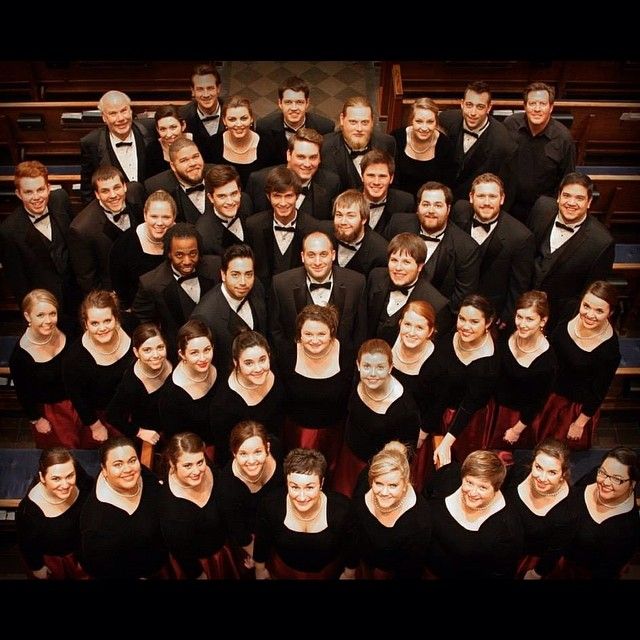 I was on Facebook recently (where I am way, way too much) when an old friend from college reached out to me.

"Hey Mike! Wondering if you have any interest or time to consider joining Voices of Ft Worth this season? We are a SELECT acapella choir and singing at TMEA this year. We rehearse Monday nights at Tx Lutheran. Would love you connect you to the director if you're interested."

I thought about it for a little while before saying, "You know, it's been a while since I've gotten to sing in a choir and that really sounds like a good time. Let me check my calendar."
It had been ages since I'd been an active choral singer, particularly one in a high-level acapella ensemble. I wanted to do it. I just needed to be sure I had the time and energy to commit. Could I still sing on that level? I hoped so. I believed so.
I set up an audition with Dr. Jerry Bierschenk, former Director of Choral Activities at Texas Wesleyan University and current Director of VoFW, for a Thursday afternoon less than two days after the initial message. I was given a piece to prepare, Makor's setting of Edgar Allan Poe's "Eldorado." I took it down to its bare bones and did a harmonic analysis, without which it would have been difficult to pick the notes out of thin air. When I arrived at the audition, I was prepared. I nailed the Makor and the sight reading example. I was in.
Two rehearsals in, I'm remembering what it's like to be under someone else's baton. I am to arrive warmed up, ready to go. I always, ALWAYS have a pencil. I look at music outside of rehearsal. I don't wan to learn notes; I want to make music. It's a choir full of choir directors and semi-pro singers, and Dr. Bierschenk doesn't disappoint. He's able to drill right down and polish a piece of music to a level I haven't had the privilege to since college. It's an outstanding experience.
And it brings to mind the question, "What am I bringing to my own choirs?" To me, it's obvious when a director has truly prepared outside of rehearsal through score study, rehearsal planning, and generally approaching their choir with the intent of vocal health and musical success. It's also painfully obvious when a director hasn't done these things. When he's making it up on the spot. When he's got one week until the concert and "By God, we HAVE TO GET THIS." When he's so focused on the music that he forgets his choir is a group of perfectly imperfect human beings. As a teacher, it's easy to be so arrogant as to think that my students can't tell my best-prepared days from those where I just ran out of time. I assure you, they can.
Furthermore, all of that planning is not only good for your singers; it's good for you too. It's incredibly tiring to make decision after decision over the course of a shoddily planned rehearsal. Do that for hours on end and by the time you get home you're too exhausted to fix it for the next day, and the cycle continues. But if you really spend time in score study, planning warm ups, planning the things you want to teach your choir...you'll not only find more success as a teacher, but you'll have more energy left at the end of the day for yourself.
It seems obvious. It should be obvious. But all too often it isn't and the singers, the program, and the director suffer for it.
So go to it. Allow yourself to stop thinking about grades, documentation, calendar dates, fundraisers...yeah, I know; the list goes on. Go enjoy some music for a change and study what got you into this game in the first place. Your choir will thank you for it.
All the Best,
--Mike