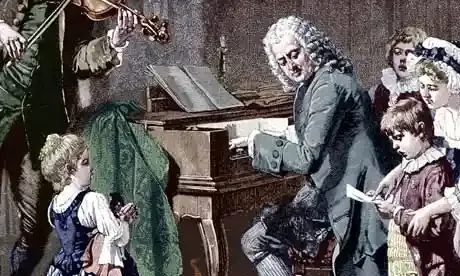 When I started composing a few years ago, one of my original ideas was that eventually I might go into it full-time. I enjoy writing, and I know of people who have essentially gone that route. As time has gone by I've come to realize that teaching and making music with others are an essential part of my who I am, and doing nothing but writing music would rob that music of any meaning and cheat me out of the life I enjoy. It's a balance thing.
Further, as I look at the careers of many composers I admire, being a full-time composer is the exception, not the rule. Most successful composers I've seen are working teachers, musicians, conductors...and those are just the careers in music. Take a look at the stories of Philip Glass as a plumber and a taxi driver.
I take particular inspiration from J.S. Bach. He was a working musician, just trying to get the music out for the next service. He worked in more than one location over his career, and early on had a few students who were...let's just say I think Johann and I could probably share a few war stories in the teachers lounge.
All the Best,
--Mike